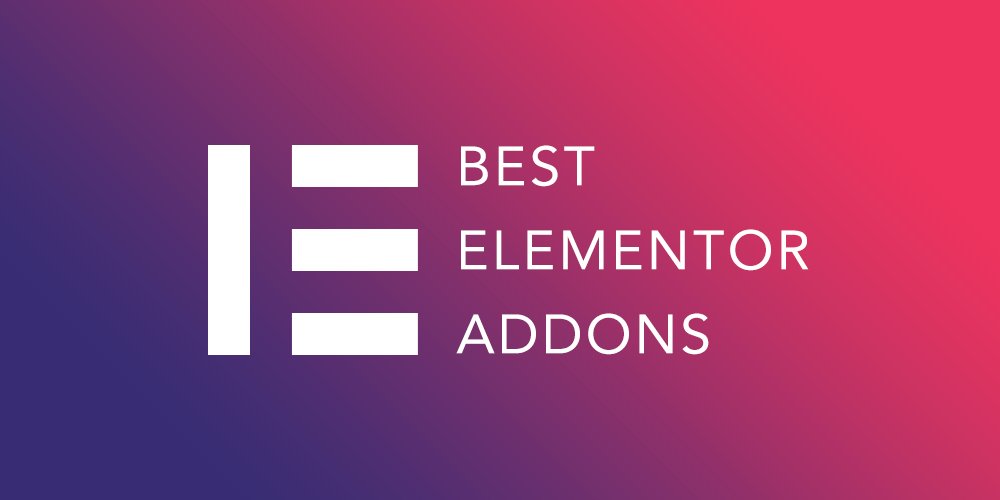 Are you looking to add additional functionality to the Elementor page builder , Where we take a look at some of the best free Elementor plugins available
Elementor is one of the most popular WordPress page builders due to its flexibility, ease of Use and the fact that it has a powerful free version that you can expand using … Free Elementor plugins !
While the default Elementor page builder already has a lot of functions, these plugin make things even better without spending.
Although some have more premium versions than that , all the free Elementor plugins that we will look at in this list are 100% free (obviously!) And give you new items or new functions. Let's check them out!
The best free Elementor plugins (comparison)
1. AnyWhere Elementor
AnyWhere Elementor allows you to save the templates you create and embed them in other areas using shortcodes . But that's not all.
With this plugin, you can also create multiple layouts, add published elements, or create hooks to the generatepress and OceanWP themes. I created a form via Elementor, pasted its shortcode into another post, and the template appeared there exactly as I created it.
For new items, the plugin comes with the same publishing elements as Press Elements :
Excerpts
Author's box
History
Featured image
Comments
Etc.
You can find them in the Elementor sidebar under the name "AE" of each.
Best for : users who want to create beautiful Elementor templates and landing pages that can be easily transferred across the site via shortcodes
Type of widgets : elements of an individual post (title, excerpt, author, date, comments, featured image, terminology, custom field)
2. Elementor Addon Elements
Elementor Addon Elements adds a lot of new elements that were not introduced in any of the previous add-ons.
Timeline
Comparison table
Text breaks
Pricing tables
Participation lists
Animated text
Various forms of text splitting
Google Maps
Twitter integration
Personally, I like this add-on because it's easy to use, doesn't have confusing functions, and adds cool and interactive features to your content. That is, unlike other free add-ons of Elementor, it is mainly focused only on giving you great new ways to deal with ordinary content.
In short, this add-on is good if you want to move your site a little, but you can also use it to add a professional note to your business (brand).
Best for: people who want to give their pages and content a new look via interactive elements and brands
Type of tools: mixed interactive elements (flip box, pricing table, text separator, form separator, post list, animated text, text splitting)

This add-on was created to allow you to create new Hyder, tail and blocks (Gutenberg) in Elementor. Basically, you can design a header or footer using Elementor and add it to your site.
The only catch is the extension only works with 7 specific templates (all are templates
Common for Elementor ):
Neve
Hestia
Astra
GeneratePress
OceanWP
Genesis
Phlox
Best for : Neve, Hestia, GeneratePress, OceanWP, Astra and Genesis users who need new headers and footers
Type of widgets: header and footer elements (title, excerpt, date, author, terminology, highlighted image , custom field , comments)

StylePress is a complex extension that allows you to create a template via Elementor, save it, and then add it to various parts of your site. It also provides new items such as:
Email subscription
Google map
WordPress listings
What I like about this extension is that anything you create can be added anywhere on your site.
For example if you created a small landing page and managed to use it as a header for the main page, place it in the content of an individual post, on the search results page, or even make it appear as a 404 page.
You can also remove the CSS of your actual theme and keep only what you designed with the page builder.
With StylePress, you can practically create a new midwife from scratch because you can put several schemes and templates together and add them to where they belong on the site.
StylePress has two concepts :
The internal style is the style that you use in posts and pages and may vary from page to Page.
The external style is the same throughout the website and includes the header, logo, footer and sidebar.
In short, this extension allows you to create templates for each of the styles and arrange everything to make it look like a real template design. Just create a layout and assign it to a style and Page type.
Best for: programmers and non-programmers who want to fully (or partially) design their site using Elementor .
Widget type: mixed elements (WordPress menu, email subscription, page slider, designed Google map)
The hotel Booking & Elementor Integration Add-On is new on the market and is specially designed for the motopress Hotel Booking add-on. Its main purpose is to help people edit short codes.
Basically, the integration add-on creates easy-to-use and user-friendly shortcode generators for non-technical people who build WordPress sites for rent.
There are many tools that you can add in Elementor without having to go back and forth to shortcodes and then posts / pages :
Search availability form (check-in, departure dates, number of adults)
Search results
List of properties (or individual properties by identifiers)
Accommodation prices
Booking form
Exit form
Keep in mind that these add-ons for Elementor only work if you install the motopress Hotel Booking extension!
Best for: people who build WordPress sites for housing and rent their property online
Type of widgets: mixed items (list of individual accommodation and property, booking form, departure form, search availability form, accommodation prices)
With this we conclude our comparison of the best free plugins for Elementor.