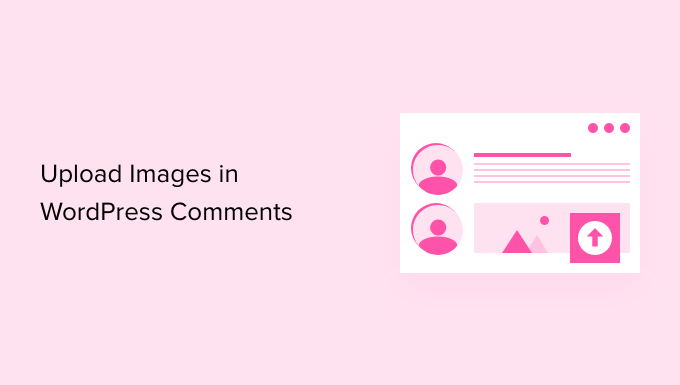 Do you want to allow users to upload photos and files in WordPress comments ?
Both photos and comments are powerful tools to enhance user interaction on your WordPress site .
Depending on the niche of your site and the target audience, allowing visitors to upload photos in the comments can significantly increase user interaction on your site.
In this article, we will show you how to allow users to upload photos in WordPress comments.
How to allow users to upload photos in WordPress comments?
The plugin allows you to set the maximum size of the Upload File, make it a requirement to attach files, include attachments, specify the size of the attachment image, and more.
You can also allow users to attach different file types, such as document, PDF, PowerPoint presentation, Excel spreadsheets and more by selecting the file type option.
There is also an option to select all users or allow only registered users to upload attachments in WordPress comments.
therefore all images uploaded by users are stored in your WordPress media library. If you want to delete a photo uploaded by a user, you need to go to the Media /Library, locate the photo, and then delete it.
Then this will delete the photo from the comment without affecting the text of the comment.
So to avoid abuse of this feature, we recommend adding some comment guidelines on your site to let users know what kind of attachments they can upload. You can check www.dr-wp.com comments policy page for an example.
You can then add a link to the comment policy text in the WordPress comment form.
Due to the nature of the images, you may want to review all comments before they appear on your site. You can do this by enabling comment moderation and notifying users when their comment is approved on your site.
To further enhance the media capabilities of your comments, you can enable oEmbed support for comments in WordPress . This will allow your users to include YouTube videos, tweets, Flickr photos, and more along with the photos they upload.
Conclusion
We hope this article helped you learn how to allow users to upload photos in WordPress comments. You may also want to check out our tips on how to start an online store .