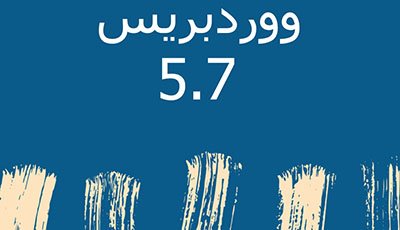 WordPress version 5.7 , or the so-called " Esperanza " version attributed to a piece of music , features new colors and a new editor .
The new editor helps you to work on your own without hiring a developer and does not need more code with great controls that can be used wherever you want.
Features of the new editor :
Use drag and drop

Modify font size in code and menu component

Resize social icons

Add buttons and control their style
The most important additional WordPress 5.7 features :
Convert from HTTP to HTTPS automatically and effortlessly

Support for automatic lazy-loading of iframes, thus speeding up website loading

Improvement of import and export in this version

Sending the reset password from within the personal profile or to everyone

Changes in the control panel upon registration or login
And many more features that you can view through this link .