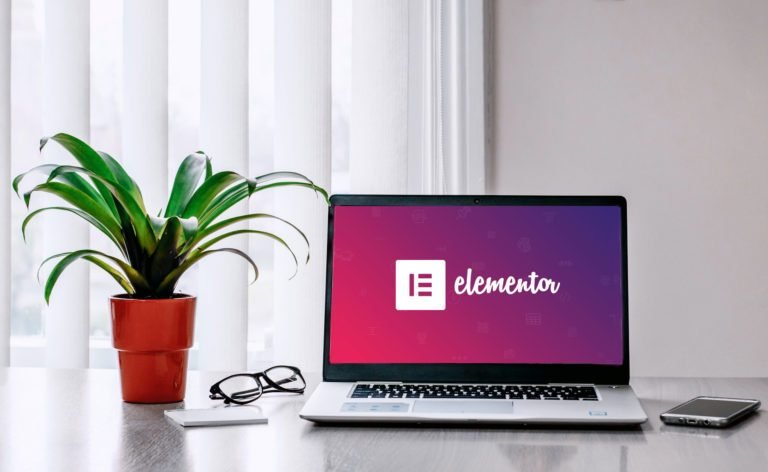 I'll have a confession – when my editor asked me to write this Elementor review, I wasn't very happy with the assignment. I've tried a lot of free WordPress page builders in the past, and I haven't been using any of them for long.
As a web designer, I have always felt that using these tools is restrictive.
Of course, I was aware of Elementor's good reputation as a WordPress site and page builder, but I was skeptical about it.
Could it really be good ?

And how far ?
Well, after trying it for a few weeks, I can tell you that it's better than I expected, in fact a lot better than I expected. Read on to find out what made me change my mind about Elementor and give it a shot in the long run.
Elementor is a free WordPress website builder plugin.
Basically, it provides you with a drag-and-drop interface to WordPress, making the website building process similar to what you get from website builders like Wix or Squarespace.
You can choose a ready-made template and you can build a feature-rich site with elements that you can place wherever you want – you don't need any programming experience to do this.
Once you have Elementor installed :
You can create new pages or a new website in any style, design or functionality you need.

You can keep the theme you're currently using, because Elementor is compatible with all WordPress themes (as long as you're using WordPress 5.0 or higher).

You will get a whole separate editor for you to use (much more interactive and smarter).

You do not need to use the original WordPress editing interface.

You'll be able to edit the front-end of your pages and your site, which means that what you see will be exactly what your visitors see in their browsers – no need to save drafts and repeatedly hit the preview button.
Of course, there are other website builders out there that offer the same features, but there is a flaw in almost every one of them :
either it offers good editing features but doesn't come with the free version, or it offers a free version but comes with a lot fewer templates. (And most of them are bad looking templates).
Elementor gives you real freedom, in more ways than one. Let's take an in-depth look at what it offers you.
More than 300 ready-made templates
I think Elementor templates are great!
Even if you're not very good at designing, the folks at Elementor make it easy for you to create beautiful, professional-looking websites.
There are two types of templates: full-length page templates (called Pages), and smaller individual elements (called Blocks).
Use a page
The easiest way to get started with Elementor is to use a pre-designed template. Elementor provides more than 14 templates, of which about 40 are available for free.
(Unfortunately, you cannot filter the "free" templates and separate them from the paid ones.
You will have to manually search for the "Pro" tag in the preview image for each template separately.)
To create multiple pages with different layouts that have a consistent look, you can choose pages within the same family. In Elementor these families are called "kits", but there is no way to search for "kits" in the actual library.
Instead, look for templates that end with the same name, such as Travel or Digital Agency.
For example, a seven-page travel set that fits together really well, including the About Us, Gallery, and Frequently Asked Questions pages.
For more freedom, you can import Elementor page templates from other vendors like ThemeForest.
If you want complete control over your design, you don't even have to use a template – you can build your page from scratch.
Pro tip : By default, Elementor templates are placed in the body of your page, which means that your page's header, footer, and sidebar elements will remain visible. Depending on the theme and theme you use, this combination will look very strange. To remove these elements and start from scratch completely, go to Settings and change the Page Layout to Elementor Canvas.
Use block
In addition to full-length pages, you can use templates for smaller single elements called Blocks.
Elementor includes over 200 ready-made blocks for pricing tables, user recommendations, staffing, layouts, profiles, and more.
Like the templates, some content blocks are free, while the "Pro" blocks are paid.
Pro tip : If you plan to use the same elements on different pages, you can create your own templates You can also export your themes and use them on other WordPress sites.

This feature is especially useful if you are creating websites for clients
Drag a widget
Unlike content blocks, widgets are richer elements such as text, images, headings, and maps.
You can drop as many widgets as you want on any page.
Elementor offers thirty widgets for free use (and over 50 paid add-ons), and you can also insert native WordPress widgets from the same toolbar on the left.
Depending on how flexible your WordPress theme is, you can get the look and functionality you need with only free elements from Elementor and WordPress.
Use the drag and drop editor
Once you've chosen a template and added all the content blocks and widgets you want, you can use the editor to click
on any of the page elements and make your own adjustments to it.
Because Elementor is a WYSIWYG (what you see is what you get) tool, you don't have to hit the preview button or
change modes to see your edits.
You'll see the changes as soon as you make them, but the changes won't be visible to your site visitors until you hit the publish button.
Pro tip: maintenance mode
If you are in the midst of creating or updating your site. Elementor's built-in maintenance mode allows you to

display a temporary page and configure the correct HTTP (Hypertext Transfer Protocol) status code for you.

You can access this option from your WordPress dashboard.
During Maintenance Mode, you don't have to worry about accidentally posting your edits before the site is ready.
You can choose from over 10 Elementor templates as your temporary maintenance page.
While editing, you can use the toolbar on the left to fine-tune color, font, spacing, layout, and more :
One of my favorite things about Elementor's drag and drop editor is that it gives me very granular control over each individual element.
You can fine-tune every last detail in your site's content blocks, UI elements, texts, images, columns, and breaks.
Don't forget the Advanced Functions tab (visible below), which offers really interesting options :
Set margins and padding in pixels or percentage

Define a custom width for elements and set fixed page positions

Position widgets, text, or images within columns

Adjust column widths and column spacing

Add advanced animation and scrolling effects
Here are a few additional features that I found particularly useful :
When you right-click on the top-right corner of any item, you will see all the available editing options

You can copy content blocks with one click

You can undo/redo changes by pressing Ctrl+Z and Shift+Ctrl+Z (or Cmd+Z and Shift+Cmd+Z on a Mac)
Elementor is compatible with translation plugins like WPML or Polylang, and it supports right-to-left (RTL) rendering,
so you can type in Arabic without having to worry about Arabic text appearing incorrectly.
Pro tip : If you're designing a very long and complex page on your site (especially those pages with embedded elements in embedded elements), it can be difficult to find the specific parts you want to edit, or even to understand the structure of embedding elements with multiple layers.

In this case, the Navigator feature will quickly become your favorite feature.
You just need to right click on any item and select it.
This action will select the element you just clicked on in the context of your entire site and automatically call up the editing bar at the top.
Make edits to the mobile version of your site ( Elementor )
Although all Elementor templates are mobile-responsive by default, Elementor's philosophy is to give you complete design control.
With the mobile editing feature, you can fine-tune your site's appearance on smartphones and tablets.
You can change the settings for showing and hiding elements, change the order and settings of columns, and change the
margins depending on the screen size.
You can even adopt different font sizes for each device, to ensure that the texts on your site will always remain readable.
Be aware :
if you create your entire site from scratch without using a template, it will not be mobile responsive by default – but
you can use the Mobile Editing feature to create a separate mobile version.
Pro tip : You don't have to use the mobile editor on an actual mobile phone to make edits to the mobile versions of your site.

From a regular desktop editor, click the Advanced Content tab on any item to hide or show it on different devices.
Tension-free page building :
version history Sometimes one, two, or even three reversals aren't enough to undo a design disaster.
This is normal, and it happens with the best designers! This is where the version control panel comes in.
From this panel, you can either see individual changes under the action tab, or complete versions of saved pages under the revisions tab.
Just click the revert button to go back to an earlier version of the page.
And with Elementor's autosave feature, the versioning control panel will ensure that your hard work never goes to waste.
Elementor's Downside
By now, you'll probably know that I love using Elementor. But there are a few things you should keep in mind:
You can make unlimited changes to every page, but you can't set many global (site-wide) styles without subscribing to a paid plan.

This can lead to boredom for free users in their quest for a uniform look for all pages.

Although it is a fast and amazing editor, sometimes some bugs appear in the editor.

If this happens, you may need to reactivate your browser or close the editor and access it again.
Elementor Free vs. Paid : Which is Best for You ?
What you will get for free Elementor stands out for its free, feature-rich version.
For many personal, even commercial websites, the free version is more than enough.
Create custom websites and pages packed with all the essential functionality and use the most powerful design features.
The free version of Elementor includes :
Full access to the build platform, including live design, mobile version editing, version history, etc

Over 30 widgets for images, text boxes, maps, audio files, and

more

40+ page templates (including royalty-free images)

100+ block templates for frequently asked questions, features, user and staff recommendations, and more and more
What you get if you pay
There are three paid versions available for Elementor.
The only difference between the Personal version, the Plus version, and the Expert version is the number of sites
that you are allowed to license.
Here are some of the most attractive features of the paid version of Elementor :
Over 300 professional templates

More than 100 professional blocks

Universal widgets – You can use the same widget on multiple pages on your site.

If you want to edit your interface, all you need to do is edit it once.

The modifications will be applied to all pages automatically.

Elementor Theme Builder – Create your own theme from scratch with Elementor templates for footers, headers, and more.

WooCommerce Builder – Allows you to add an online store with 18 WooCommerce widgets.

Front-end form builder and popup builder, includes integration with MailChimp.

Access your site's CSS code

Professional technical support 24 hours a day, 7 days a week – You get priority support with help tickets, and you can allow Elementor representatives to access your control panel to solve problems.
If you own multiple projects or build sites for clients, you can upgrade to the Plus plan for a 3-site license.
The Expert plan, in contrast, gives you amazing value for your money.
It's twice as expensive as the Plus plan, but the annual cost is still affordable – and you get a license for up to 1,000 sites.
All paid plans come with a 30-day money-back guarantee.
So does Elementor live up to its reputation ?
The short answer ? Yes, it amounts.
If you want complete control over the look of your WordPress site, without any prior coding knowledge, this plugin is made for you.
Even if you have the technical know-how to code everything yourself, Elementor will still be good for you because it gives
you so much ease in designing your site that there's really no reason not to use it.
Although Elementor allows you to do almost everything with the free plan, if you are creating websites for clients, or if your
website is the core component of your project, I recommend upgrading to one of the paid plans.
The ability to create your own theme, and the feature of generic widgets, makes this relatively small investment well worth the money .
Is Elementor the best website builder ?
Elementor is a drag-and-drop website builder that gives you a lot of flexibility in designing your site with a free plan.
It's a great choice for WordPress users who don't like the regular WordPress editor.
However, if you don't have a WordPress subscription and are hesitant about signing up for it, you can check out our other drag
and drop site building options that also offer a free plan. Some of these options score high on our list.