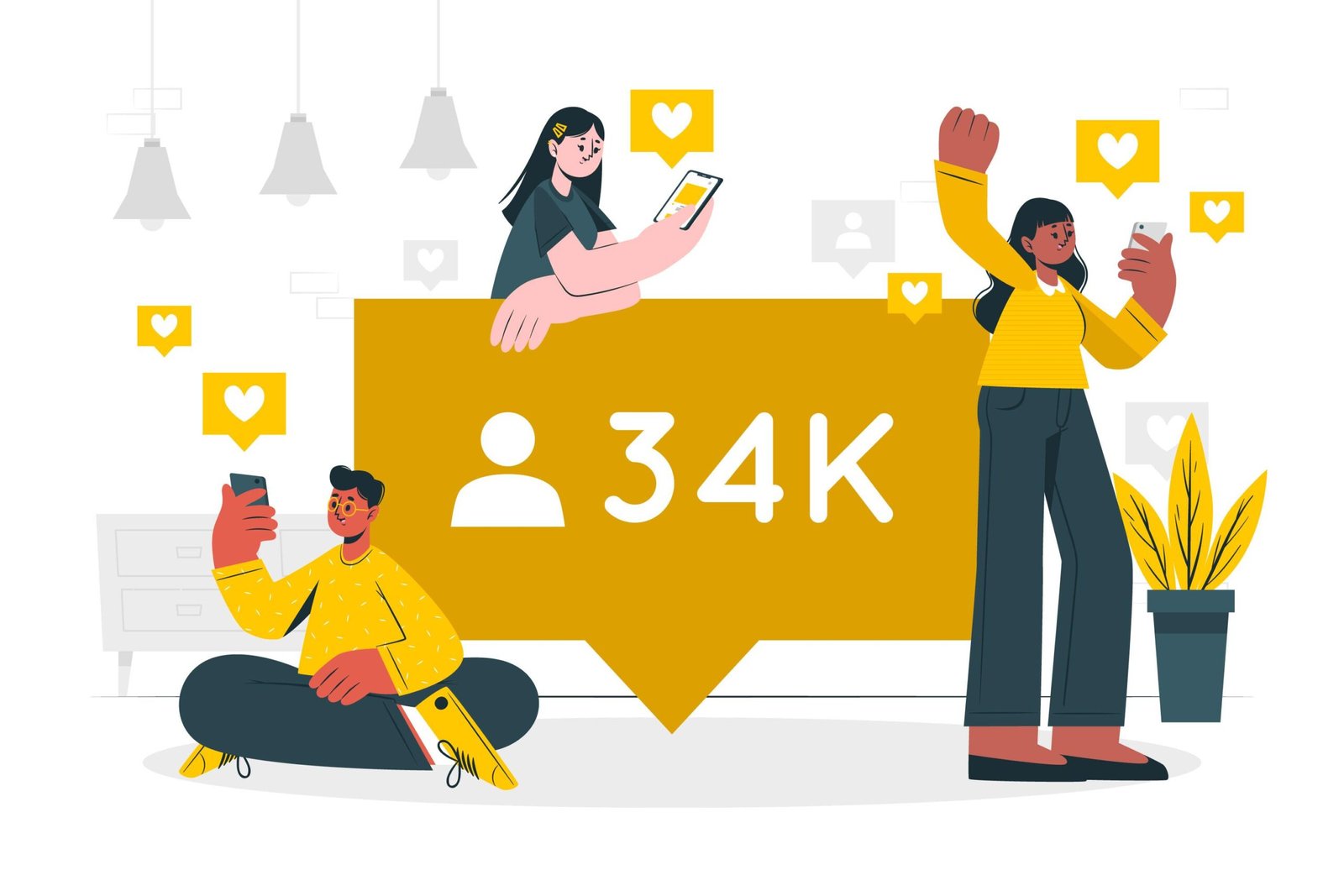 You can have the best website, content or product in the world, but if no one knows it exists, you will not be successful, in order to be a leader in the field and get followers and increase visitors. You have to communicate with (people – your target audience), who are known as the ideal customer .
And then you convey your thoughts and goals to them .
Guide to getting followers and increase visitors
You can create your own content and make it the best in your specialty, and then communicate with your followers in order to keep them on the site .
Places that attract followers
Search engines
Search engine optimization (SEO) makes your site attractive to search engines (such as Google) so they will market to it .
For a great understanding of search engine optimization, see the complete guide to search engine optimization in Wikipedia .
Also, search engines like (Google) seek the comfort and happiness of people, so if your content makes people happy, you are in the forefront .
Social media
You can register on all social media accounts on all platforms using the same username .
Ideally this will match your website name if it is in the same name .
You can use these tools in two ways :
First : review what your ideal customer is reviewing and then interact with him

Participate in groups on your Facebook account and interact with the conversations

Provide unlimited real help and without conditions

Spend more time on it, the goal is to build relationships

Then, when people need help, you will be of interest to them
Second : Promote your content through social media
Facebook , Rachel Miller You can join her free Facebook group .
On Pinterest, Kate Ahl, read her report on educational Pinterest .
In Instagram , Natalie Ellis Twitter , Matt Navarra
YouTube channels, Trina Little
other persons
Your content is sometimes shared by your customers with their members, and this contributes to building relationships in your field of specialization .
Idea : Join a group of like-minded minds at a similar stage and then find easy ways to connect with them.
And don't think of it as competition, but cooperation and sharing.
Here's a tip :
When communicating with others, especially influencers, be brief :
"Ask your main question ? Make the answer clear and easy for them "
Ways to reach followers and increase visitors
Whether you are in search engines or social media, you can reach followers in two ways :
Main : Slow but free in which the focus is on search engine traffic and organic promotion

Paid : fast, but the costs are high, such as using Facebook ads, Google Ads, and other social media ads
They both work properly and can work together at the same time
FAQ :
Do I have to subscribe to all social media platforms even if I don't use them ?
Yes, indeed, in this way you can be sure of obtaining the username in case you want to use it later.
How do I link a specific post on social media ?
In the web browser there is a share icon that I use when it is available, then copy the URL into the browser address bar and then paste it and I share.
Is the hosted article effective ?
Posting articles is a good way to build your brand, not for SEO (as before). Participation on sites that have a useful audience, but do not talk about yourself, just make your participation useful on its own.
How do I deal with negative notes ?
We all get negative feedback but use it to push you to new progress .
When constructive (or non-constructive) criticism comes, do not despair, try to look for fragments hiding in this criticism and leave the rest.